Each year I look forward to Shark Week, because it reminds to draw at least one shark cartoon for Captain Scratchy. Here's one from last year: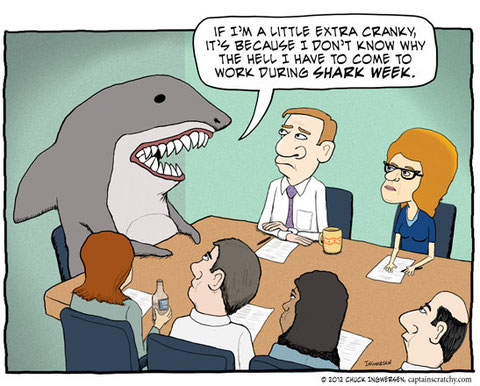 And here's one from a couple years ago: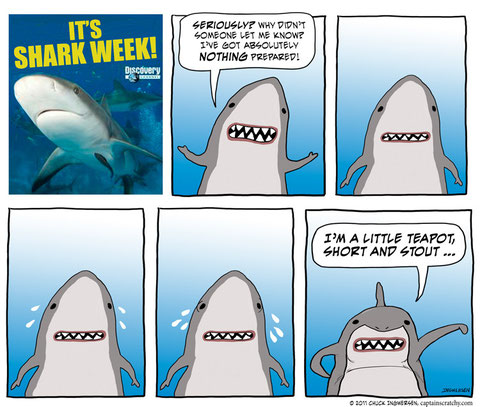 Looking through my cartoon files, I think the one below is the first shark 'toon I ever posted to one of my websites. Apparently, I thought it was especially hilarious because the shark's name is "Larry."