After transitioning Captain Scratchy from a "comic strip" featuring regular characters to random stand-alone cartoons and strips, I realized how much I missed writing for those established characters.
Frankly, it's easier to write for tried-and-true characters, rather than starting with a blank slate. It's a concept often discussed by cartoonists — characters with an established "voice" often seem to write their own dialogue. Yes, it's true: Rick Rufus, Angry Horse and Pals did much of the heavy lifting.
So I soon found myself bringing back my established Captain Scratchy characters from time to time within the new format, and even creating an even larger universe of recurring characters. A fellow who claimed to be Bronson Pinchot became a semi-regular:

Other characters who eventually made frequent appearances were added, including …
 … the Petersons: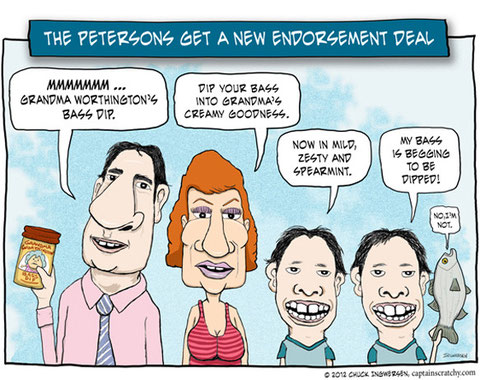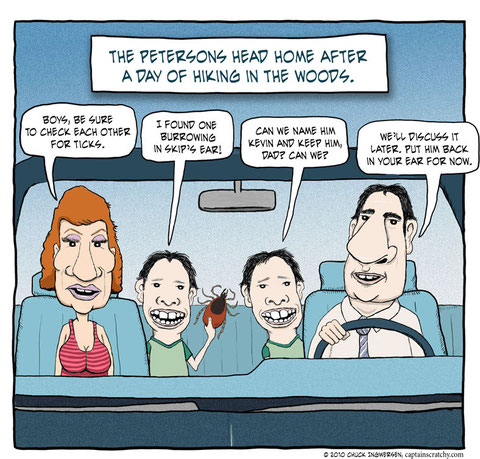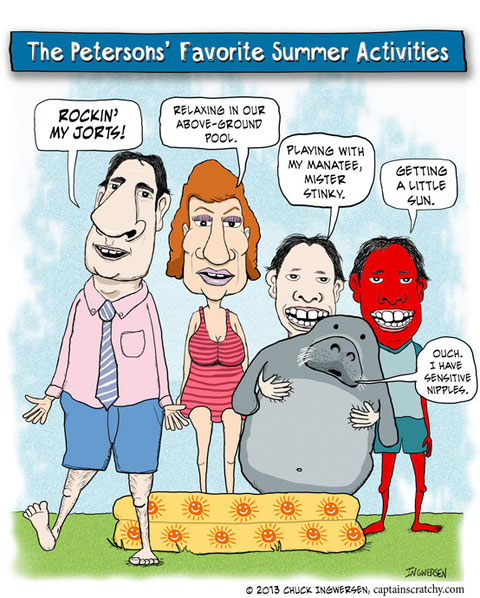 ... and, most recently, Mr. Higgins and Kevin:

These days I try to strike a balance between using recurring characters and coming up with stand-alone comics. But even when I write a new panel or strip for recurring characters on any given day, I try to make it accessible to someone coming to Captain Scratchy for the first time.
I admire comic artists who work in long-form storytelling, but it's never been my strength. I'm much more of a joke writer than a storyteller. I'll leave the storytelling to Angry Horse.