I've been extremely busy with newspaper and magazine design projects lately, so I've let my blogging fall by the wayside. But I'm also still creating cartoons at a good pace (though you might not know if if you're a regular reader of Captain Scratchy, which has had some technical difficulties in recent weeks.)
In any case, I thought I'd celebrate Halloween Week by posting a few new cartoons. The first one is a tip of the hat to The Walking Dead,where "walkers" is the word of choice for zombies.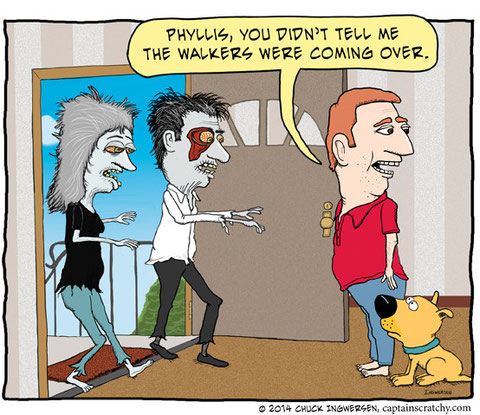 This one is, as some might say, "ripped from today's headlines!"