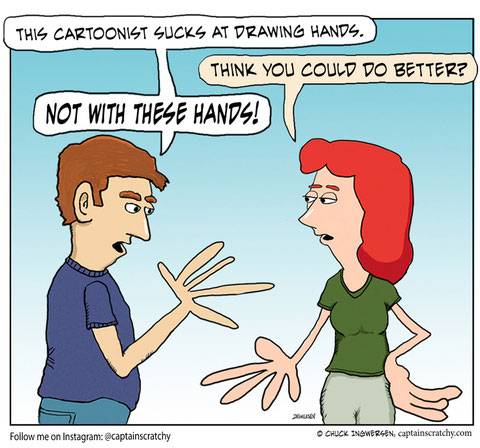 About me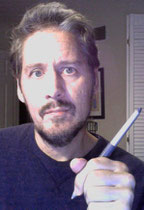 It's such a thrill to share my humor and goofy artwork with the world! After a long career as a writer, an editor and eventually the Design Director for the award-winning Daily Southtown newspaper (Chicago and suburbs), I turned my lifelong hobby of cartooning into a full-time venture in 2007.
I've had many of my greeting cards published by Hallmark (the Shoebox humor line), as well as Gallant Greetings, Oatmeal Studios, It Takes Two, RSVP and others. I create new cartoons regularly for my Captain Scratchy website. My cartoons also have been published in magazines and newspapers, on a variety of products, and on numerous websites, including Patch.com.

Contact me using the form below if you'd like a price quote for the use of one or more of my cartoons on a website or in a magazine, newsletter, Powerpoint presentation or other media.
I'm always interested in exploring new opportunities to license my work. Many of my cartoons, cards and artwork pieces that are available for licensing are not shown on my public pages. Contact me using the form below if you'd like to see more.
Thanks!